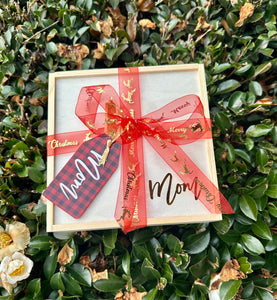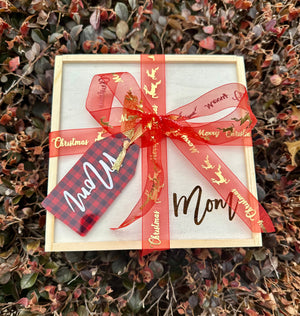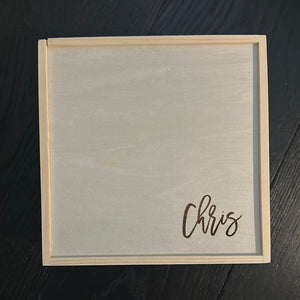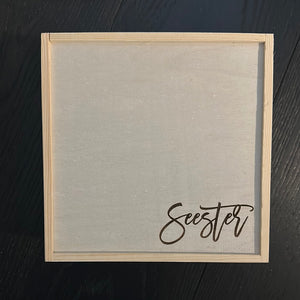 This gift box comes with a lid that can be engraved with a special name, phrase or saying. It's made of premium birch and made to last.  You can use these gift boxes for any occasion - Holidays, Birthdays, Wedding, Baby gifts, Graduations. 
Dimensions are 8 x 8 x 3. 
It comes unfinished and ready to be painted, stained and decorated. 
Gift Tag sold separately - Engraving is free & Ribbon included inside box.